1300SKYDIVE is Australia's largest skydive training operator with full service skydiving centres located along the east coast of Australia in Sydney, Cairns, Airlie Beach and the Sunshine Coast.
The company has retail shops and departure lounges located in the heart of the Sydney CBD, Cairns CBD, Airlie Beach CBD and on the Sunshine Coast.
As Australia's premier learn to skydive company 1300SKYDIVE is please to announce our new online training courses.1300skydive.com.au platform designed to improve student learning and make learning to skydive easier.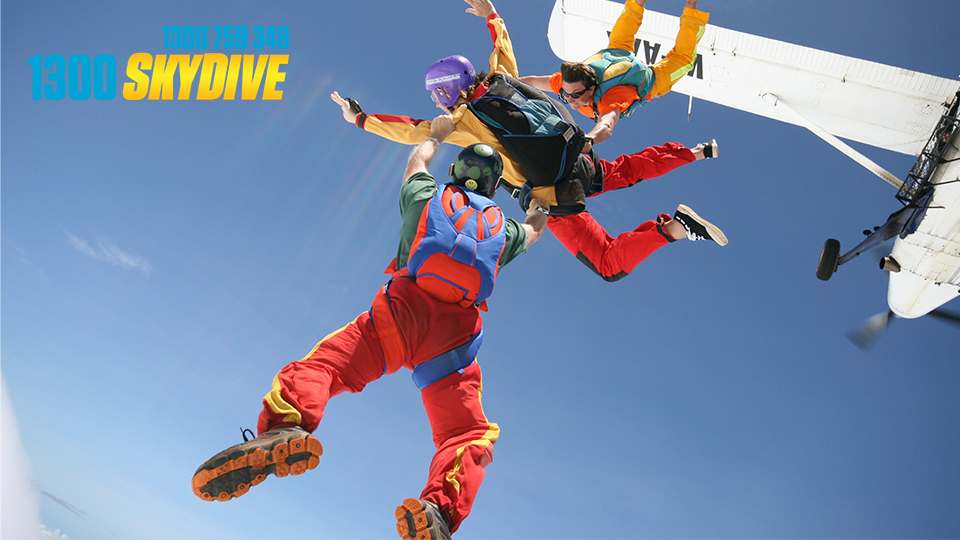 Students can click and start their AFF stage 1 learn to skydive theory online in the comfort of their own home. In their own time complete the online theory for the accelerated freewill stage 1 course and once ready book and finish their training at one of our skydiving centres.
Have any questions ? contact our friendly experienced team at 1300SKYDIVE [email protected] and start your skydiving adventure today.
1300SKYDIVE uses modern training, modern up to date skydiving equipment and has a team of highly professional licensed skydiving instructors waiting to help you on your journey.
Call 1300SKYDIVE TODAY (1300 759 348)